Hi everybody,
Seamate is a tool developed by https://datamate.org to easily customize the color of Seafile. With minimal effort, the Seafile orange can be exchanged for a color that better matches your own logo or your own corporate identity.
The adjustments are made purely by adding own CSS classes and do not make any changes to the Seafile server or the Seahub web interface. So you can easily from an orange, for example. make a red.
Just select a color, copy the css code to seafile and enjoy your new colored seafile. Try how simple it is - It will only take you seconds:
https://datamate.org/seafile/seamate.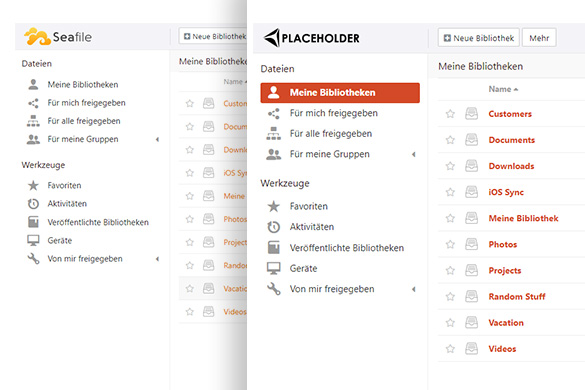 Best regards
Christoph